Well I tried to do this yesterday, but blogger didn't want to work for me as far as loading pictures so I'm trying again today! Here are the pictures from New Orleans last Saturday!
Alan and Taylor hanging out watching some early morning TV waiting to leave for New Orleans from Lafayette!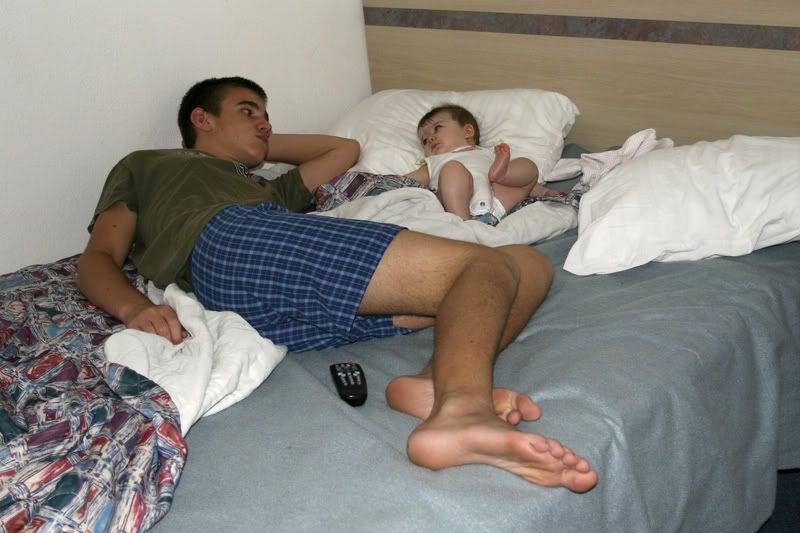 The New Orleans Zoo, when we walked in past the flamingos there was this cool elephant fountain.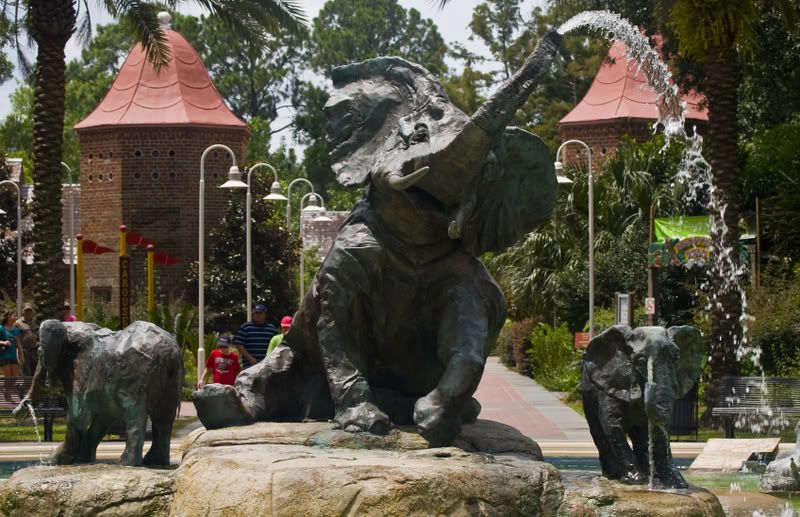 With a mama duck and ducklings swimming in it!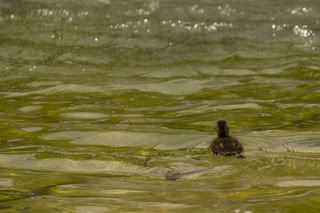 Then we went to see the elephants.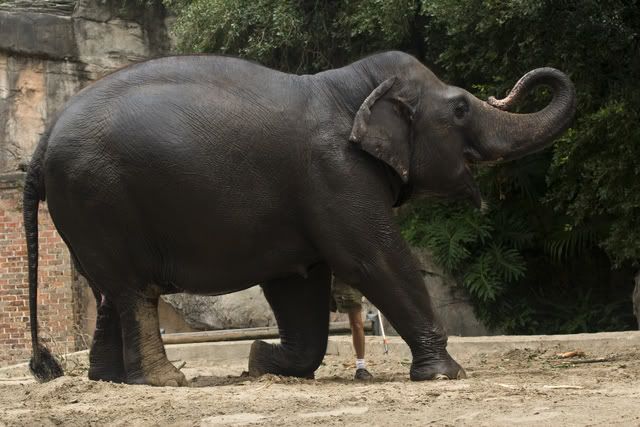 Taylor liked them!
then we continued on to see bears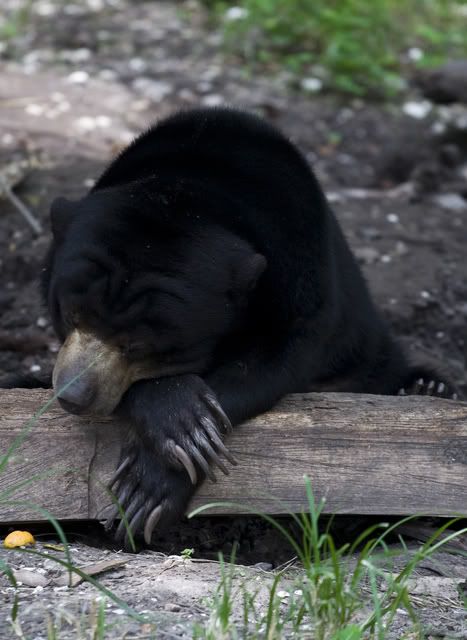 and lions...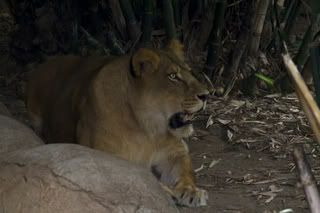 and leopards (the tigers were hiding).
Half way through the zoo it started pouring, so we waited at this gift shop.. and waited.. and waited..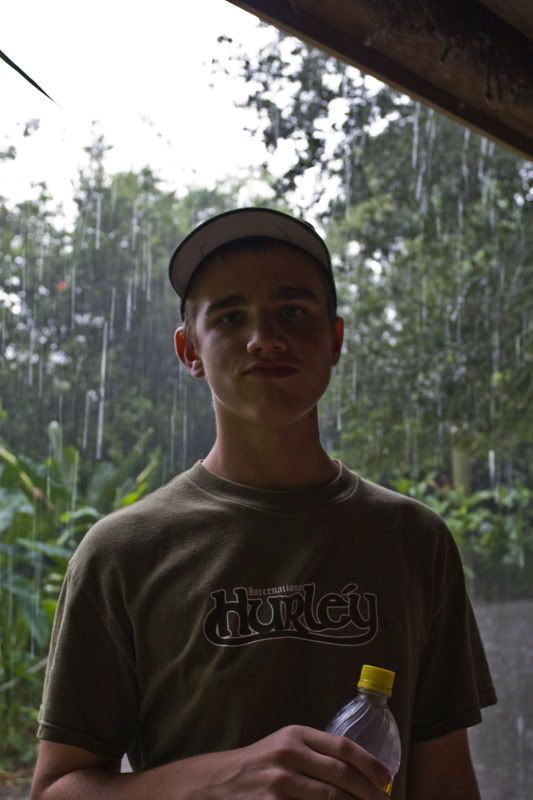 Finally we just made a run for it, here is Jess and Jen back at the entrance soaking wet!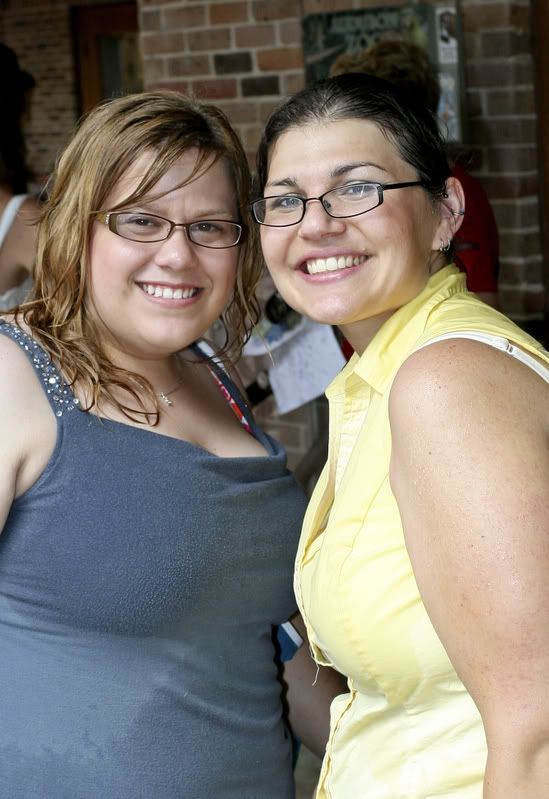 So we left and headed to the french quarter to go to the aquarium. We took the Algiers Ferry across the river.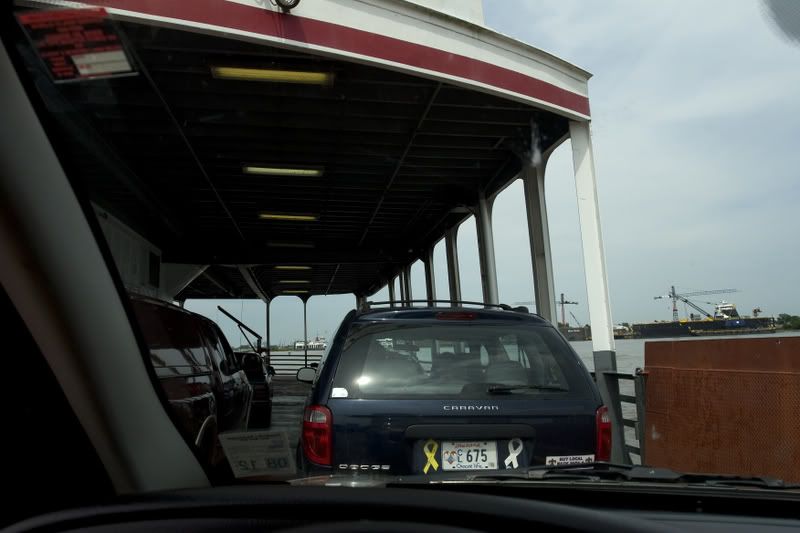 Tom Tom shows us on the water!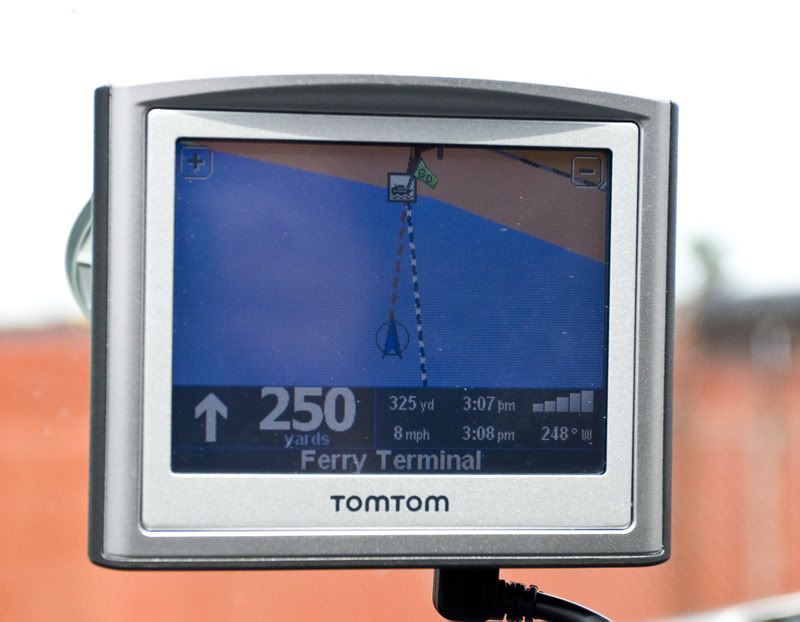 We parked in the garage and went down through the mall to exit.. we had to stop at Ann Taylor so Taylor Ann could get her picture taken!
After we found the aquarium was going to be closing, we went to Cafe Du Monde for drinks and a beignet. Taylor used a straw for the first time!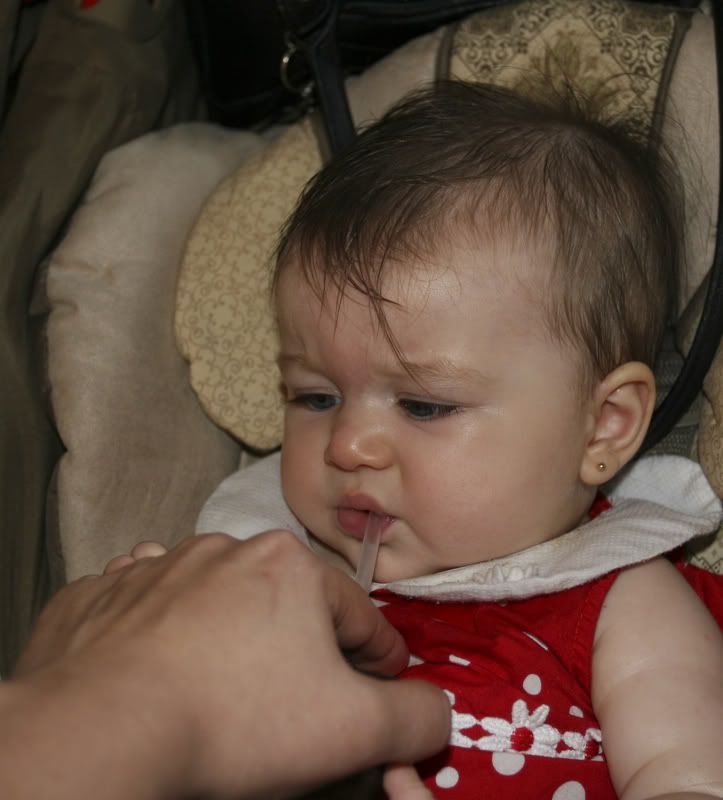 Alan and Taylor across from St. Louis cathedral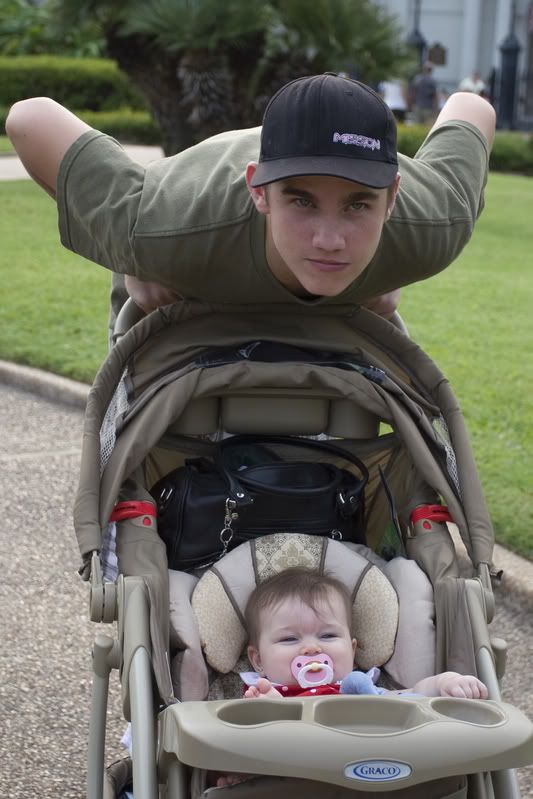 and St. Louis Cathedral!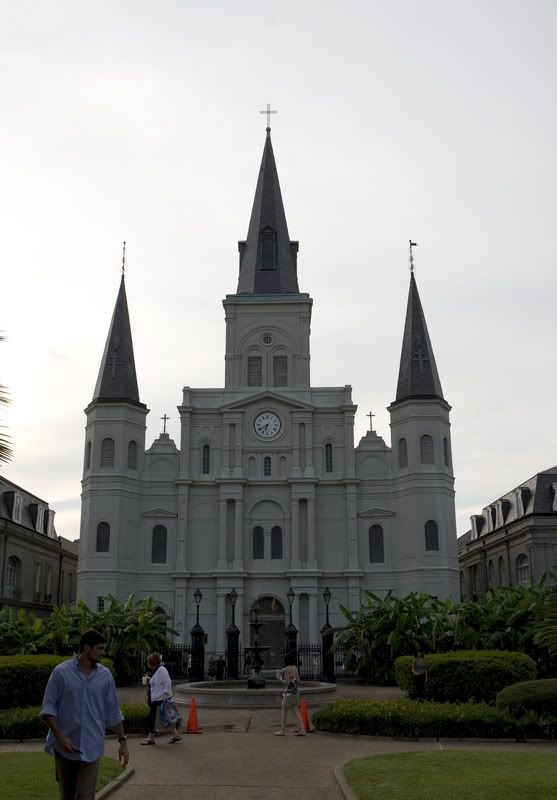 Then we made it to Bourbon St. It was really loud!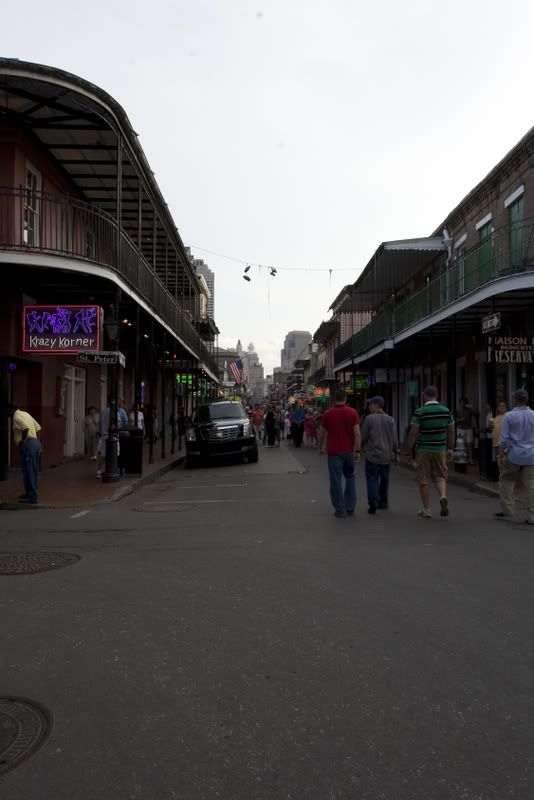 I thought this was cool
but Taylor thought it was all too boring, so she fell asleep. We headed home shortly after that, but not without stopping for caramel apples! We brought one home for Drew and they were delicious!
That was the just of our trip. I was driving so I missed a lot of photos. We did drive through a part of the area where homes had been badly damaged. It was amazing to see newly rebuilt homes, right next to ones that were abandoned. It was both sad, and at the same time good to see that people were rebuilding. Quite the interesting trip, though we will have to go back for longer to learn a bit more about New Orleans!