Again I find myself slacking in the blog department, but never to fear, pictures are here!! And lots of 'em!
Let's see, what has been going on this week. Friday was my last day at work and it was good, made me sad to be leaving though. There was only one doctor there and 5 technicians so we were pretty slow. Holden was due for his last set of puppy vaccines so I scheduled an appointment to bring him back in the afternoon. Alan, Taylor and I brought the boys in and Cossie's weight is holding steady at 135. Holden weighed in at 53 lbs. and goth is last vaccines. He's perfect except for a retained testicle that MAY still drop, but at this point they'll probably have to go in and get it when we have him neutered.
Saturday I got JEN time!! Drew and Alan took Taylor out to run errands (and stock up on fireworks for 4th of July). I had 3 HOURS to do whatEVER I wanted, and can you believe I couldn't come up with a single creative thing???? I was so depressed. I tried and tried and nothing would come out. Well, maybe next time.
Saturday night Drew went to a going away party for a guy in his shop. Sunday I went to go run a couple of errands and had a blow out. Luckily it wasn't too fast. I heard what sounded like a rock under the car, I turned down the radio but didn't hear anything , I slowed down but the car wasn't driving funny so I kept going. About half a mile later it started thunking and pulling to the right so I pulled off the road and called Drew. I couldn't find the jack so I started reading the manual to find all the stuff was under the back seat where Taylor was. So I put her (in her bucket) in the front seat and started digging everything out from the back. I had the lug nuts loosened on the tire when a nice couple passing by pulled over and offered to help. Drew was only a few minutes away so I thanked them and told them that he was almost here but they waited with me anyway to make sure everything was okay. So sweet! Drew showed up and finished changing the tire, got Taylor back where she belonged and we were on our way. My hero!
Today Alan and I went to my weight watchers meeting, I stayed the same as last week but I got my 16 week charm! I don't know if I mentioned it but I got my 25 lb. charm last week also. I was talking to our leader and she said if I brought in my paperwork from WW in England that they would combine it to my totals now (which is just over 70 lbs.!) I'm 11.6 lbs. away from the upper end of my goal weight so hopefully I can get there before our trip home!
Anyway, on with the pics.
Early last week we offered Taylor some oatmeal for a few days, but she did not like it. So after 3 days we offered sweet potatoes, they were a hit! She took one bite, then grabbed the spoon and shoved it in her mouth. YUM!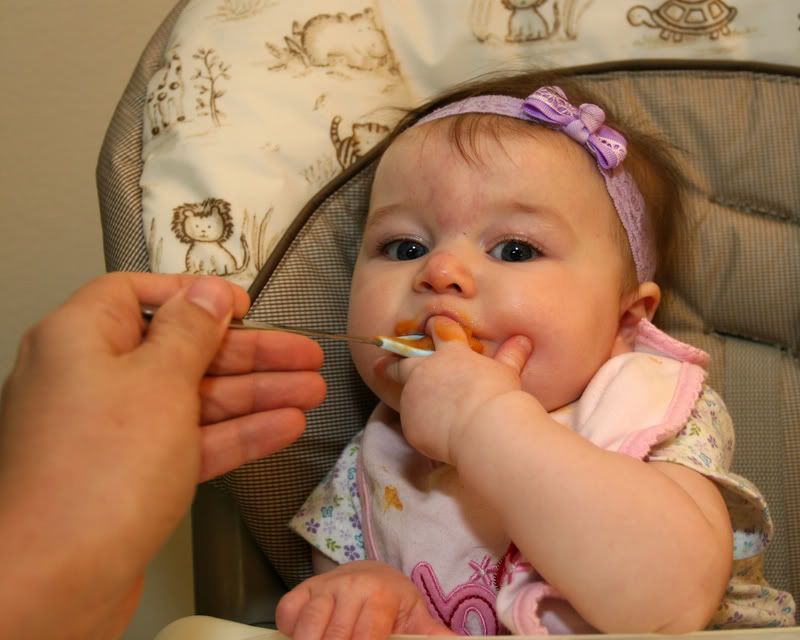 She was waiting patiently for her next bite: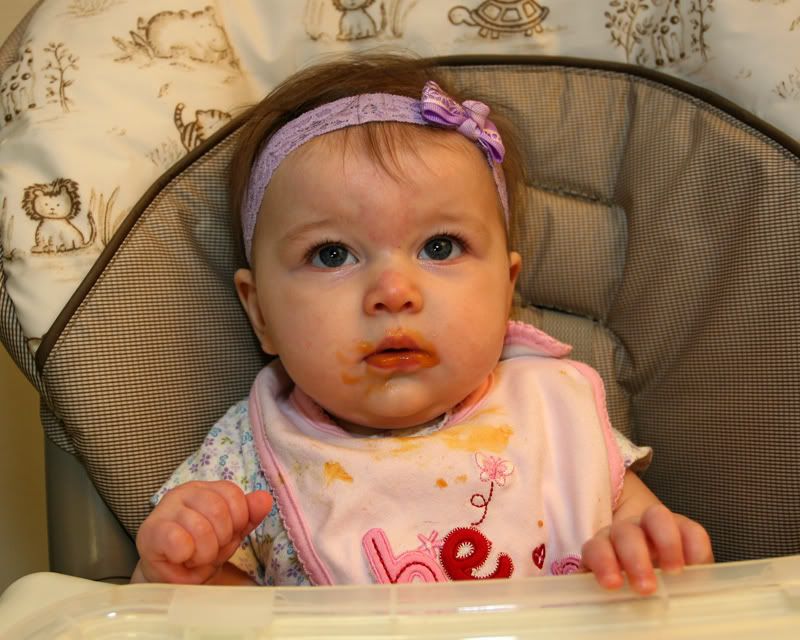 A few days later we tried green beans.....a little lower on the "like" scale, but she still likes them more than oatmeal.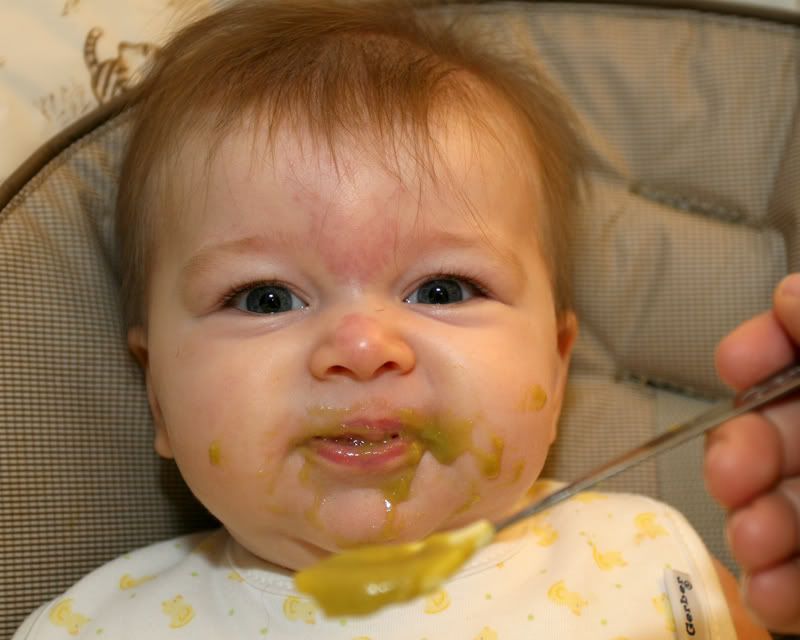 Okay, quite a bit more than oatmeal! Nothing cuter than a slimy green toothless grin!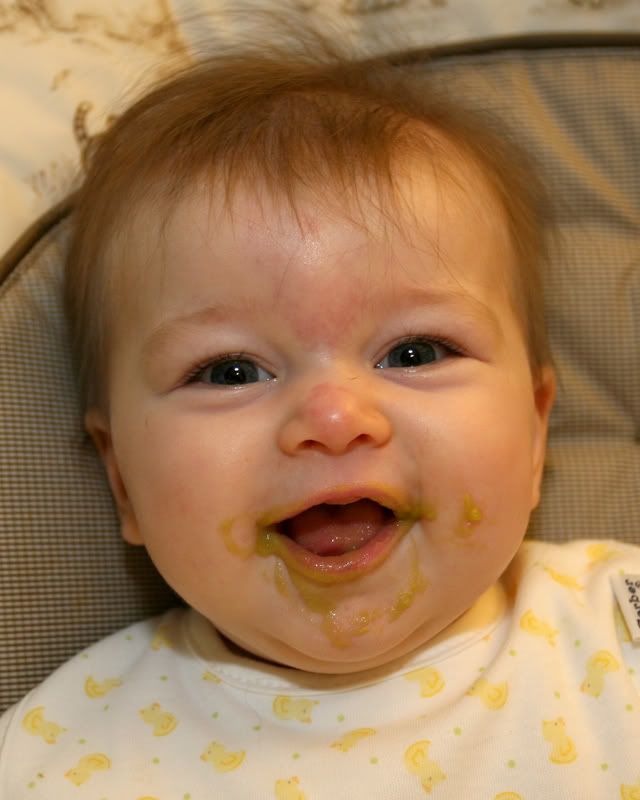 She was playing on the floor the other day and I snagged this goofy look. She was crackin' me up making all sorts of faces... DEFINITELY our kid!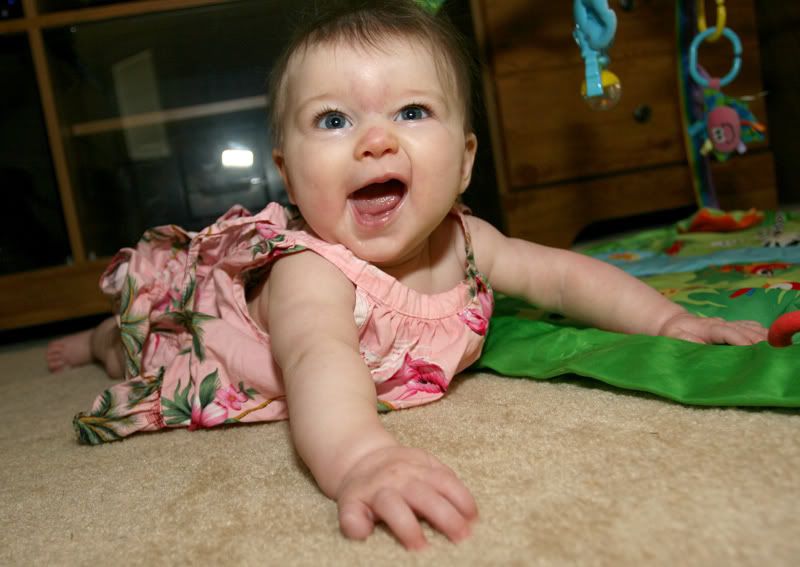 Holden came over to check out what his sister was doing, aren't they just too cute??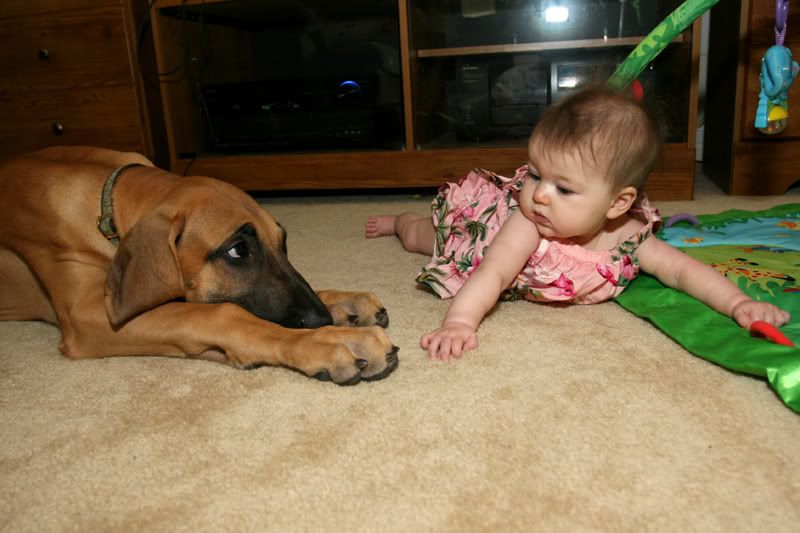 Alan got up too early when Taylor woke up one morning and fell back asleep on the couch. The dogs decided to join him, one more and it could be a 3 dog night!
Yesterday I set up a little photoshoot for pre-4th of July, and for fun. Taylor was cranky so I only got this one pic of her and Drew.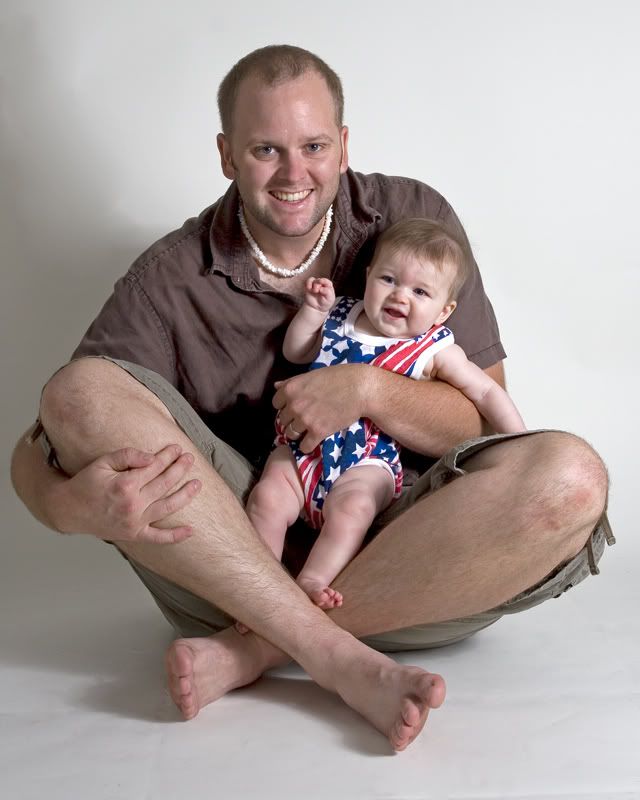 Cosworth and Holden looking handsome in their matching patriotic bandanas: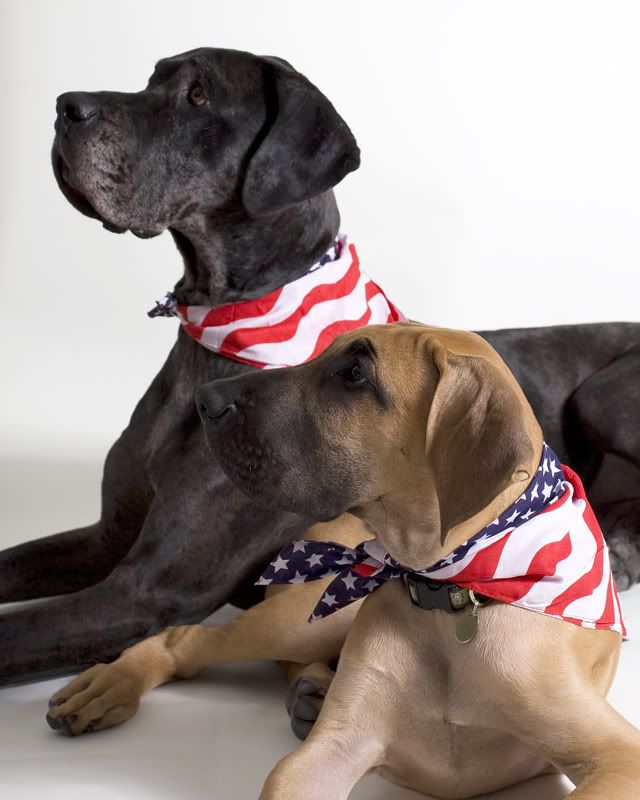 Full body shots:
Then I did some shots of Alan, this was my favorite one of the day: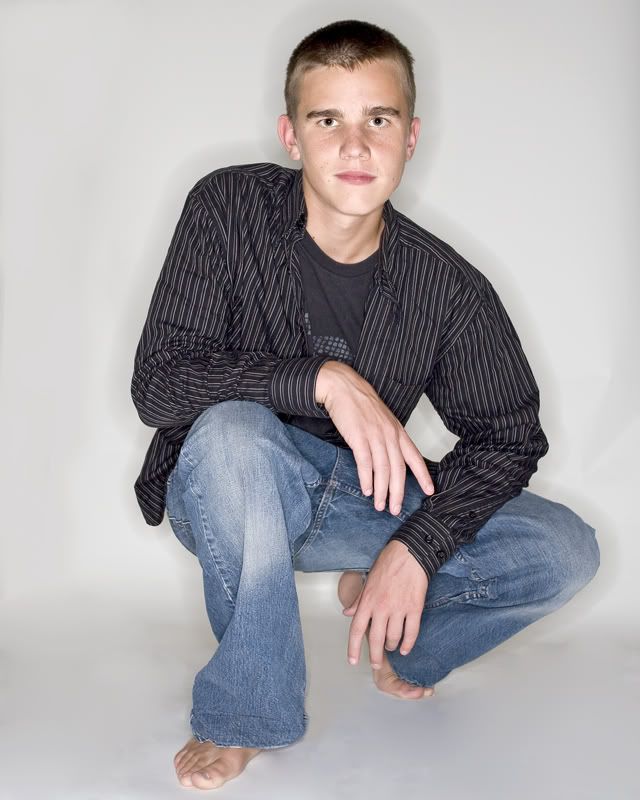 This one wasn't bad either, my brother is such a handsome kid!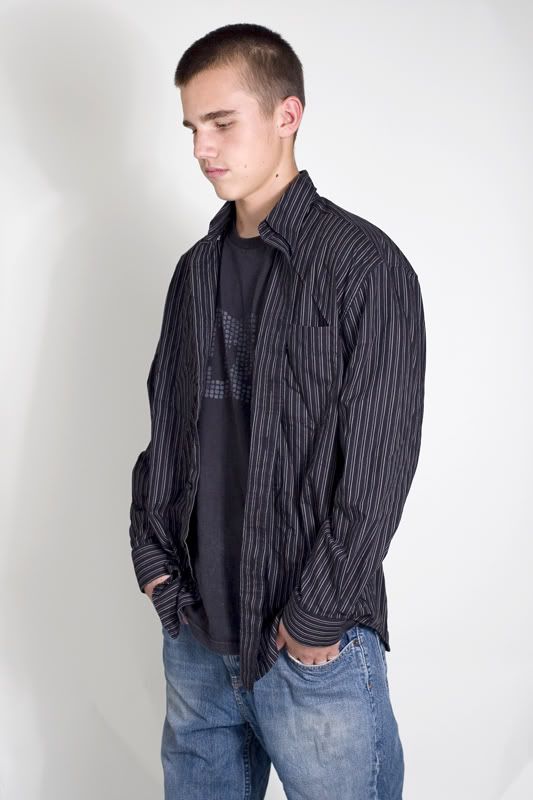 That's all for now. Not sure what the plans are for the rest of the week. I have to see about getting a dentist appointment, and also getting a new tire of the Trailblazer. I think we might go swimming tomorrow as well. I think we're BBQing with the neighbors on the 4th, and Drew stocked up on fireworks already so we're good to go there. Pretty excited about our first 4th of July back in the good ol' US of A! Other than that I think it's up in the air! Hopefully I'll post again soon!